BOHATEROWIE
W animowanej kreskówce ChiChi LOVE śledzimy uroczą ChiChi i jej przyjaciół. Przeżywają masę przygód, a wszystko zaczyna się w centrum opieki nad psami prowadzonym przez Hannah. Historie są dowcipne, pełne akcji i bardzo kolorowe! Poznaj animowany świat naszych pupili i zobacz jak na co dzień radzą sobie z kłopotami!
Hannah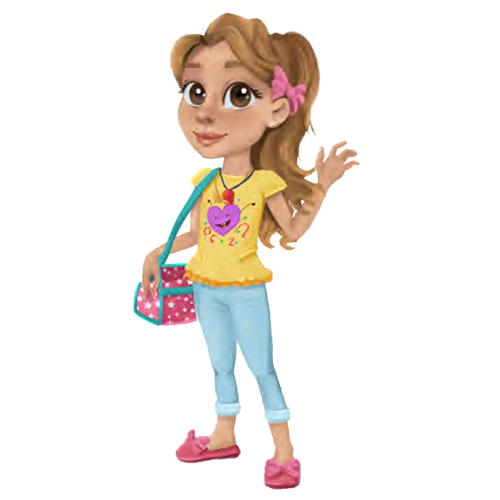 Opiekuje się psami w swoim centrum opieki. Kocha zwierzęta i jest życzliwa dla wszystkich. Hannah bardzo zwraca uwagę na to, jak radzą sobie zwierzęta, ale nie mówi "zwierzęcym językiem", więc nie może zrozumieć, o czym mówią psy. ChiChi to pies Hannah, a pan Jinx to jej kot.
Chi Chi
Chi Chi, czyli chihuahua, jest komicznym i zabawnym psem, który jest niezwykłą osobowością. Chi Chi jest zabawna, ciekawa przygód i odważna. Jest trochę niespokojna i zawsze szuka dobrej zabawy. Uwielbia być w centrum akcji. Chi Chi jest pieskiem Hannah.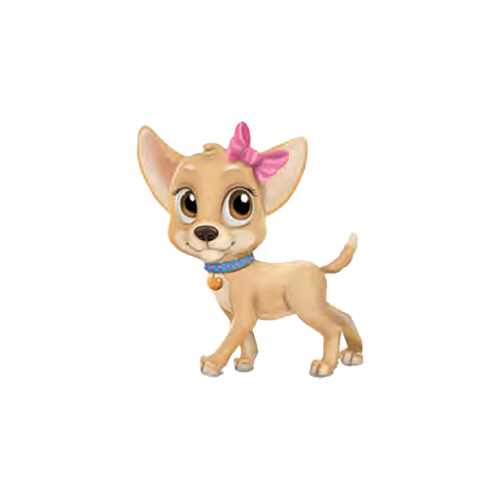 Rocky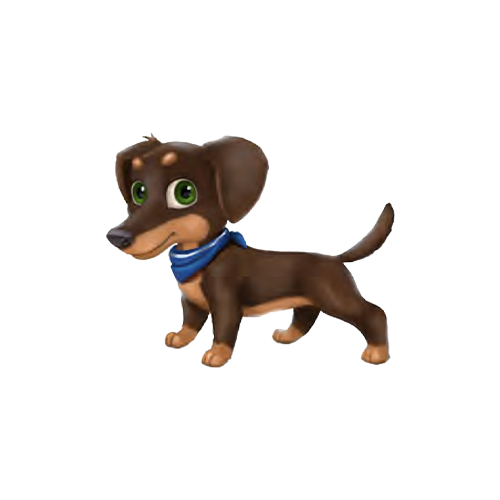 Jamnik Rocky jest małym buntownikiem w psim gangu. Jest sprytny i jest miłośnikiem fajnych gadżetów. Jest duszą towarzystwa! Ale najbardziej docenia leniuchowanie.
Rosie
Golden retriever Rosie jest przemiłym i godnym zaufania pieskiem. Jest zawsze tam, gdzie ktoś potrzebuje pomocy i dba o swoich przyjaciół. Rosie jest figlarnym i wesołym psem, ale jest dość płochliwa, a przy tym zachowuje ostrożność w różnych akcjach.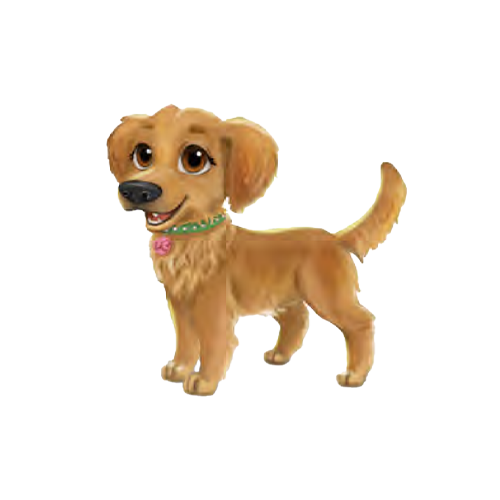 Chloe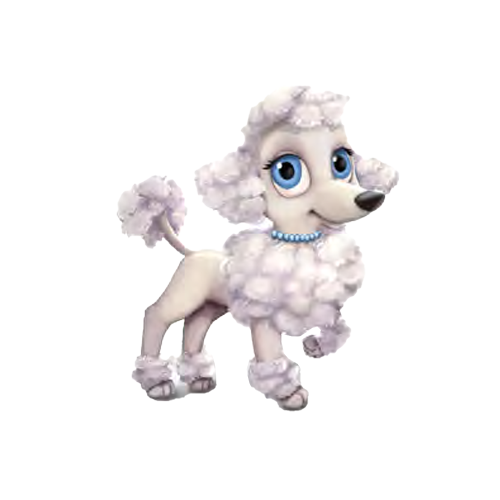 Pudelek Chloe uwielbia ubierać się w modne ciuchy. Często jest w dobrym nastroju i myśli dobrze o innych, ale ma też w sobie trochę temperamentu, potrafi się naprawdę złościć. Jest trochę naiwna, ale zawsze znajduje piękno tam, gdzie inni go nie dostrzegają.
Mr Jinx
Kot Jinx to komiczny pomocnik, który zawsze wpada w jakieś tarapaty. Rozczula swoją niezdarnością! Tak naprawdę nie jest "jednym z gangu" i woli zostać sam, ale zawsze towarzyszy swojej właścicielce Hannah. Jego uszczypliwości wobec psiego gangu zawsze kończą się fiaskiem.