GRUPA AZOTY - PRZEDSZKOLIADA TOUR 2017 - Relacja z wydarzenia
1 kwietnia w Warszawie zakończył się największy w Europie cykl imprez dla aktywnych przedszkolaków - Przedszkoliada Tour 2017.
W sobotę w Warszawie zakończył się największy w Europie cykl imprez sportowych dla Aktywnych Przedszkolaków pod nazwą Grupa Azoty Przedszkoliada Tour 2017. W hali Warszawianki znakomicie bawiło się kilkaset dzieci z lokalnych przedszkoli.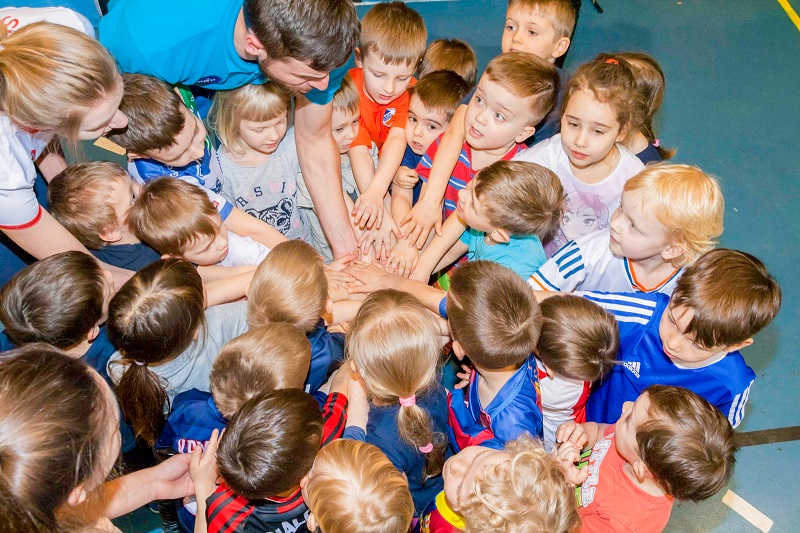 Aktywnym Przedszkolakom podczas zabawy towarzyszył dobry znajomy - Czerwony Kangur Przedszkoliada.pl, czyli maskotka cyklu. Na wszystkich czekała bardzo miła niespodzianka, bo Kangur przyszedł z przyjaciółką, Rybką MiniMini, która utonęła w objęciach zachwyconych przedszkolaków.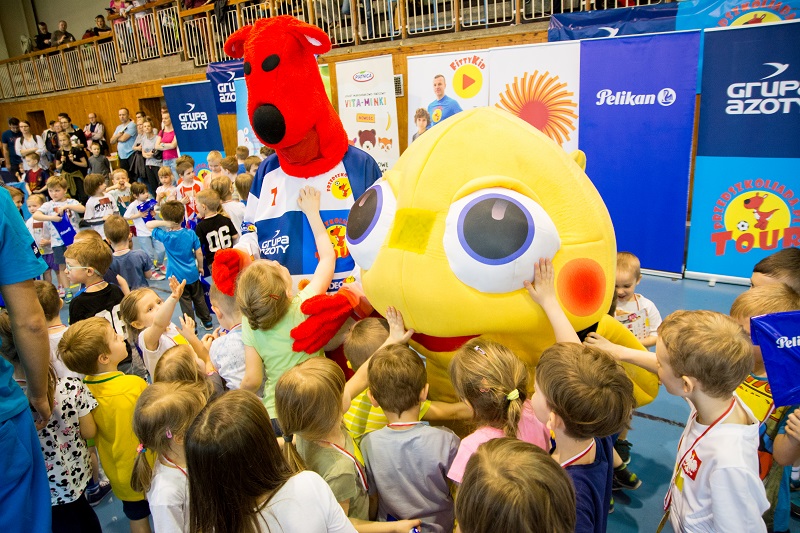 Dzieci w systemie Przedszkoliada.pl poznają cztery dyscypliny sportu - piłkę nożną, piłkę ręczną, koszykówkę oraz siatkówkę. Podczas imprez mają okazję doskonalić ich podstawy pod okiem zawodników z lokalnych klubów sportowych będących partnerami wydarzenia. W Grupa Azoty Przedszkoliada Tour Warszawa 2017 uczestniczyło wielu sportowców, którzy bardzo chętnie pomagali przedszkolakom.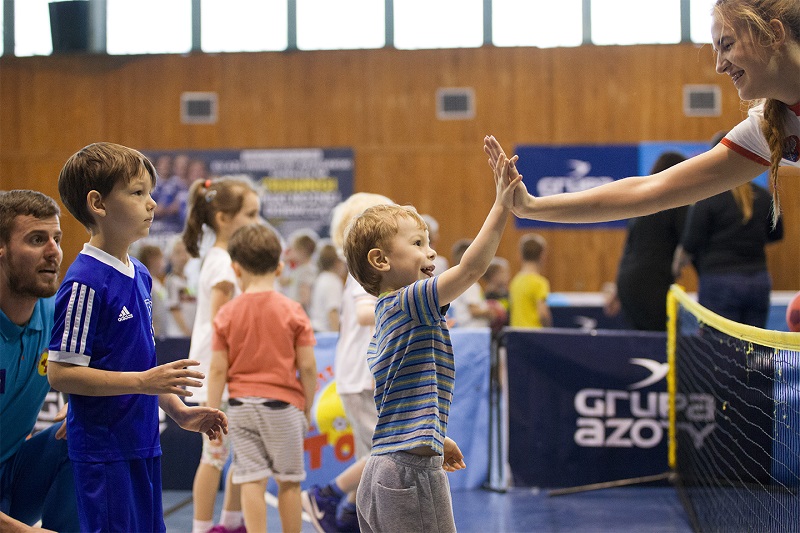 W strefie koszykówki z dziećmi grały grały koszykarki AZS-u Uniwersytet Warszawski. Bardzo dobrze oceniły ideę i całe przedsięwzięcie. - To bardzo fajna inicjatywa, że już małego wprowadza się dzieci do sportu. Przedszkolaki były zadowolone, wszyscy bardzo pozytywnie podchodzili do wydarzenia - powiedziała Agata Opolska.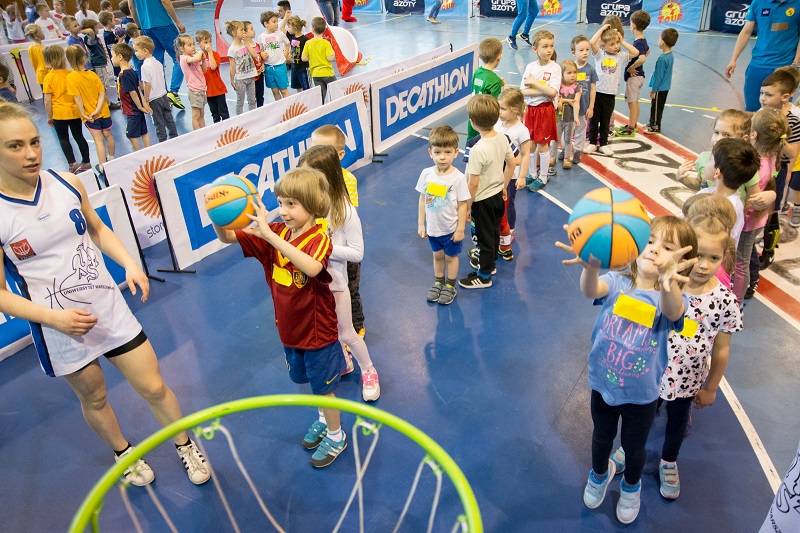 Zawodniczka AZS-u Uniwersytet Wrocławski nie ukrywała zdziwienia tym, jak dobrze radziły sobie Aktywne Przedszkolaki. - Jestem pozytywnie zaskoczona. Dzieci wiedziały, o co chodzi, a większość rzutów kończyła się trafieniem do kosza - powiedziała.
Podstawy siatkówki podczas sobotniej imprezy dzieci mogły doskonalić przy pomocy zawodniczek Legionovii Legionowo. Siatkarkom także podobało się przedsięwzięcie. - Myślę, że to bardzo pozytywna inicjatywa. Byłam pod wrażeniem dzieciaków, ich chęci do sportu, do tego, żeby aktywnie spędzać czas. Jestem bardzo mile zaskoczona - mówiła zawodniczka Legionovii Legionowo, Julia Skowron.
Na każdej stacji Aktywne Przedszkolaki czerpały wiele radości. W strefie ogólnorozwojowej dzieciom towarzyszyli przedstawiciele i przedstawicielki AZS-u AWF Warszawa, natomiast strzały do bramki dzieci oddawały przy asyście futsalistek AZS-u Uniwersytet Warszawski Futsal - Zuzanny Nikisz i Marii Wąsowskiej.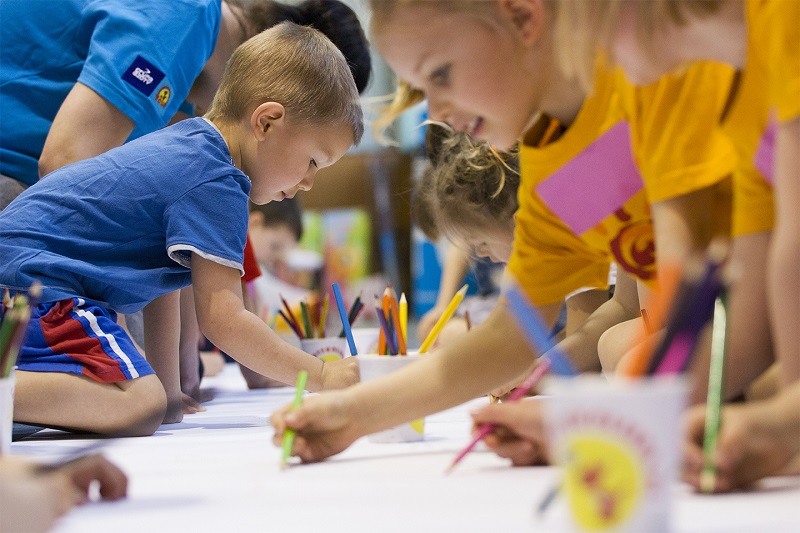 Tradycyjnie znakomita zabawa trwała także w strefie, w której Herlitz i Pelikan tworzyły razem z nami ogólnopolski rysunek pod tytułem "Pokoloruj Sport". Dzieci odkładały piłki, chwytały za kredki i przelewały na wielkie arkusze papieru wszystko to, co kojarzy im się ze sportem oraz kulturą fizyczną.
W strefie przygotowanej przez Piątnicę Aktywne Przedszkolaki mogły uzupełnić braki energetyczne. Po zjedzeniu jogurtów Vita-Minki czy pysznych owoców wracały radosne do zabawy.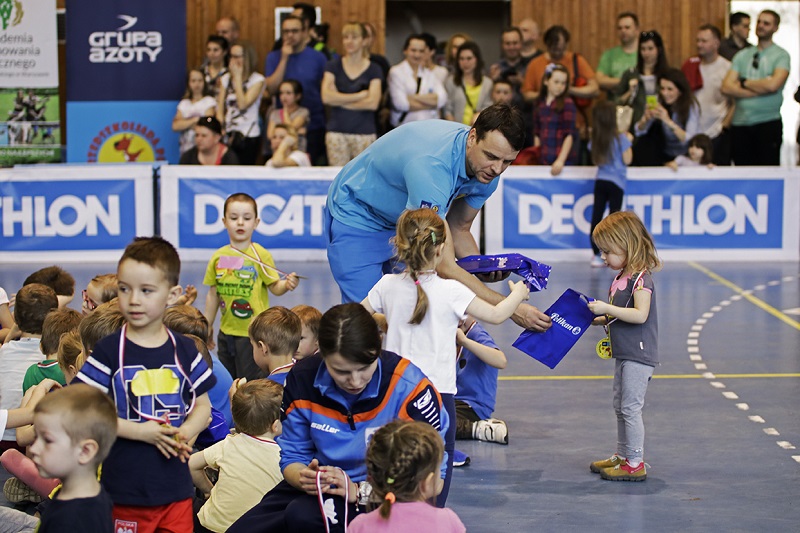 Imprezę w Warszawie, a zarazem cykl Grupa Azoty Przedszkoliada Tour 2017 zakończyło pamiątkowe zdjęcie. Zanim dzieci ustawiły się do fotografii, otrzymały medale, dyplomy oraz upominki od partnerów przedsięwzięcia.
Pozdrawiam,
Antoni Cichy
PRZEDSZKOLIADA.PL
tel. +48 880 257 648
mail. [email protected]
www. przedszkoliada.pl
fb. fb.com/przedszkoliada